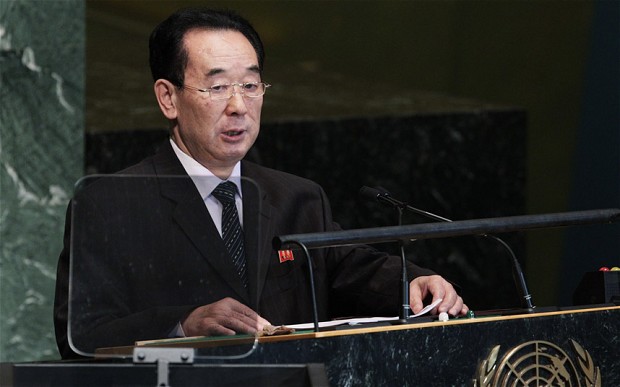 Pak Kil-yon, Pyongyang's vice-foreign minster, put the blame for the tense state of inter-Korean relations firmly on South Korea's conservative government and claimed the citizens of the North feel "shame" and "political terror."
Monday's speech was the first time a representative of North Korea has addressed the General Assembly since Kim Jong-un assumed power after the death of his father in December last year.
"Since taking office, the current South Korean government has caused the worst situation in North-South relations by making all inter-Korean agreements null and void," Pak said, referring to pacts with previous South Korean administrations that sought reconciliation between the two ideological enemies and an expansion of economic co-operation.
Describing relations between the two governments as in "total bankruptcy," Pak dismissed the South Korean government of Lee Myung-bak with the comment, "History will bring them to justice."
Neither the United States nor the UN escaped criticism, with Pak saying recent joint military manoeuvres between the US and South Korean troops were "reckless provocations."