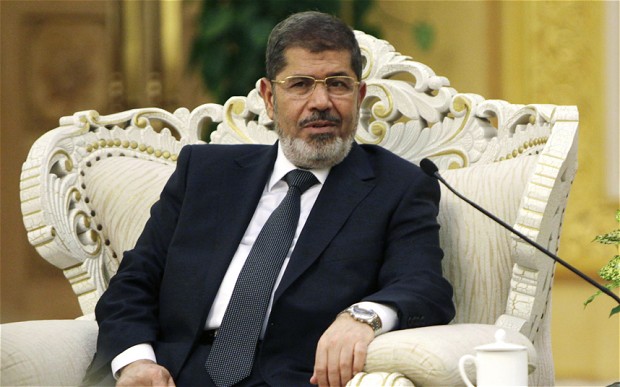 In interviews on the eve of his departure for the United Nations General Assembly in New York, the Egyptian president gave an uncompromising critique of US policies in the Middle East, underscoring his growing reputation as figurehead of a new, democratic, defiant, and often Islamist Arab world.
He warned the US that its promotion of Israeli interests ahead of Palestinian independent has fostered deep anti-American sentiment across the Arab World.
He also said it was important to have a "strong relationship" with Iran, with which Egypt has had no diplomatic relations for more than 30 years.
Speaking a little over a week after four Americans were killed and others injured in mob attacks on US embassies in Libya, Yemen and Egypt, Mr Morsi told the New York Times: "Successive American administrations essentially purchased with American taxpayer money the dislike, if not the hatred, of the peoples of the region."
He said Washington had failed in its "special responsibility" to Palestinians as a signatory of the 1978 Camp David Accords, which bound the US to oversee the withdrawal of Israeli troops from the West Bank and Gaza and aid Palestinian independence.