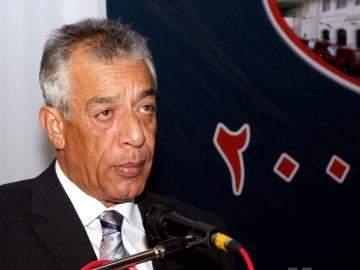 Former Cairo Security Chief Ismail al-Shaer was released Thursday from the Salam International Hospital in Maadi, according to sources close to him. On Saturday, Shaer was acquitted of charges implicating him in the killing of protesters during the 25 January revolution last year.

He was taken to the hospital from Tora Prison Saturday evening, after he suffered from a fast heartbeat and high blood pressure. Sources told state-run news service MENA that Shaer's health has stabilized, and he was discharged from the hospital and returned home on Thursday.

News of Shaer's death at the hospital was posted on Facebook and Twitter yesterday. The news was denied by sources close to him.

Last Saturday, a Cairo criminal court sentenced former President Hosni Mubarak and Interior Minister Habib al-Adly to life in prison over charges of complicity in the murder of pro-democracy protesters during the January 2011 uprising that forced Mubarak to step down. The court also acquitted six former security officials, including Shaer, from the same charges, and declared Mubarak's two sons, Alaa and Gamal, innocent of financial corruption charges.